| | |
| --- | --- |
| Posted by Joel Svendsen on September 19, 2010 at 1:25 PM | |
Despite 3-5FT seas and 20 knots of wind, I couldn't resist going out yesterday and doing a sonar survey on the new 727 tail section numbers Matt found.
For reference, here is the Ultra Quiz, a wreck listed as a 30FT houseboat (it is actually quite a bit bigger) located near the 727 wing box: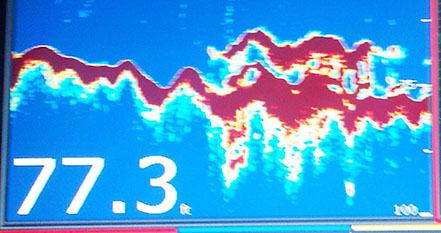 Here is what I found on the 727 tail section numbers: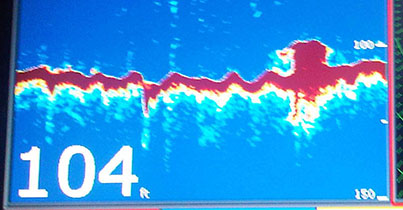 Intriguing, huh?  Looks about 8ft high or so, just about right.
Based on the LIDAR survey from Florida Near Shore I found one more target about 150ft NW of this point: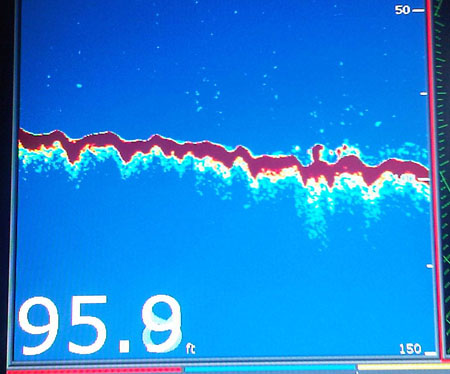 That is pretty small, but worth a look; might be more wreckage.  It is also possible that this is really what is left of the 727 tail section, and the other numbers are for a 40 houseboat that is also supposedly in this area but has not yet been located. 
We definately need to dive this site to see what is there! 
 - Jody